Everything You Will Need To Scale Your Brand
After getting you the domain you love, we equip you with the tools needed to take your business to the next level.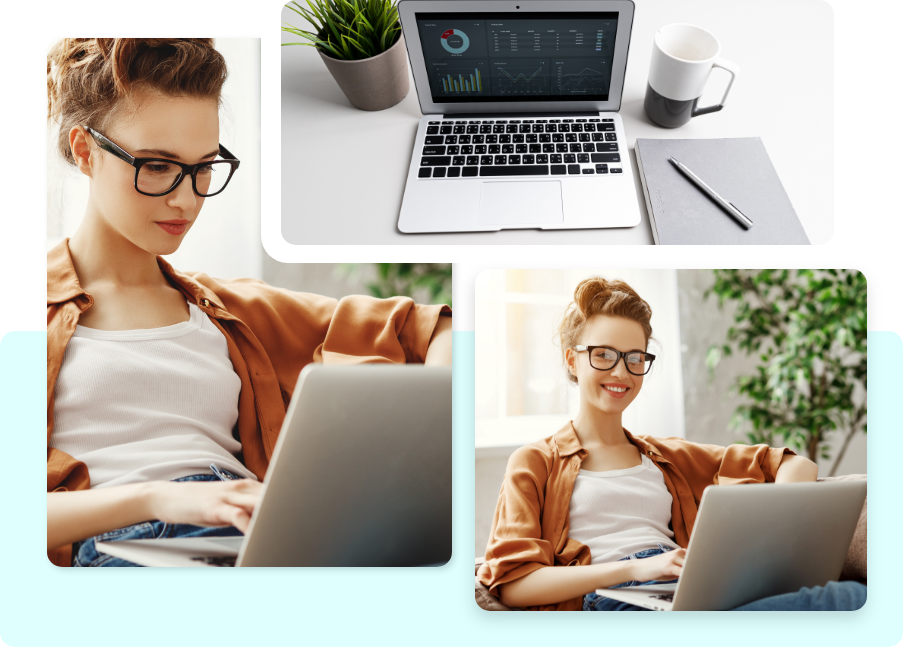 Build Your Online Presence
Remember, it all starts with something catchy before a .com or .uk. Whichever name you need, you will find them all here. All that limits you is your imagination. So, get creative because your online customers are waiting for you.
No Customer Out of Reach
It doesn't matter what you sell or what people you sell to. With us as your business partner, the whole world is your potential customer. Create an attractive and accessible online store using our platform and tools and watch as the customers fly in!
There's A Reason Millions of Entrepreneurs Trust Us To Keep Them Online

Quick, Secure, & Zero Down Time
Still not sure what you need? Send us an E-mail. We're happy to help, even if you're
not a customer. E-mail us at support@rushmommy.com and we'll chat — or get back to you
as soon as we can.
RushMommy provides a range of services to help businesses establish their online presence. This includes domain name registration, website creation, online commerce, and email & marketing solutions.
RushMommy offers a user-friendly website builder that allows you to create your own website even without prior experience or coding skills. They also provide a range of templates and tools to make the process easier.
You can search for available domain names on the RushMommy website. Once you find a domain name that suits your brand and is available, you can purchase it directly from the site.
RushMommy offers support via email and phone. They also provide a range of resources and guides to assist customers in their online journey.
The cost of RushMommy's services varies depending on the specific service you choose. For detailed pricing information, please visit the respective service page on the RushMommy website.
You can contact RushMommy via email at info@rushmommy.com or call our support team at +1 480 624 2500.
RushMommy aims to provide everything a brand needs to scale online at competitive prices. They offer a range of services that are designed to be accessible and user-friendly, making it easier for businesses to establish their online presence.
For information on accepted payment methods, please refer to the payment information section on the RushMommy website.
Yes, RushMommy provides email and marketing services to help businesses reach their potential customers effectively.
RushMommy provides a range of resources and guides, including information on domain registration, web hosting, email marketing, and more. These resources are designed to help you manage and grow your online presence effectively.